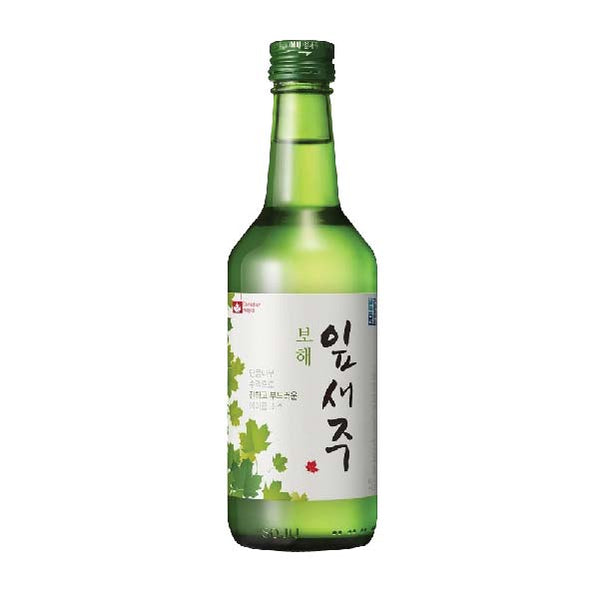 Bohae Yipsejoo Soju
Description:
The 3 things that are NOT in Yipsejoo.
No artificial flavors - Normally, artificial flavors are used to remove odors of soju.
There are no sugar, sodium or MSGs in Yipsejoo - only natural sweeteners. 

Pure and Smooth - During the production process, filtration is done 5 times. This gives Yipsejoo and smooth taste not found anywhere else.

From nature - Use a natural bedrock aquifer over 253m underground to get the best water possible, which is an important aspect of Bohae's drinks.
Flavour: Original 

Size: 360ml
 
Country: Korea  
Alcohol Content: 17.3% 
All Pictures shown are for illustration purpose only