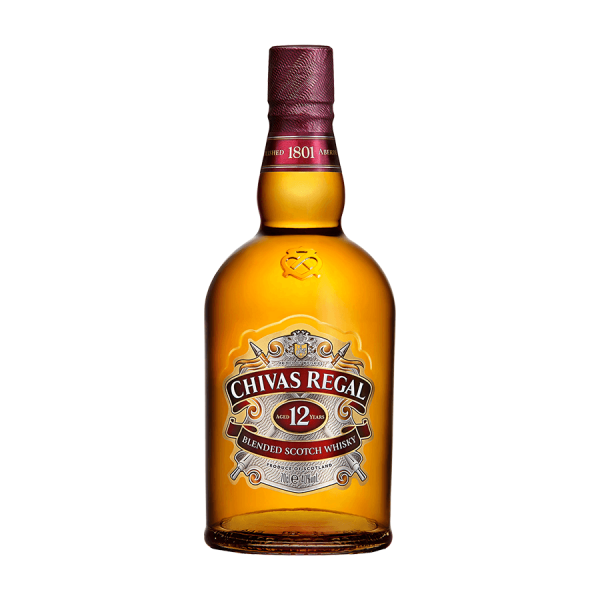 Chivas Regal 12 Years (without box)
Description:
Exceptional value for the price. This is a blended malt whisky drawn from what the distillery calls the top 1% of its casks. It is a blend of 5 single malts: Tormore, Longmorn, Allt A'Bhainne, Braevel and Strathisla.
Chivas 12 is smooth, rich and generous. It's a blend of the finest malt and grain whiskies matured for at least 12 years, that deliver luxurious honey, vanilla and ripe apple notes. A creamy, aromatic melange of vanilla custard, hints of aniseed, lemon curd and butter toffee. Wood shavings and dried banana chips develop with just a hint of cassis  Rich and fruity on the palate, this Chivas bursts with the smooth taste of ripe, honeyed apples and notes of vanilla, hazelnut and butterscotch before a generous, lingering finish.Very smooth sipping Scotch. Light spice and black pepper on the tail. Lingering notes of cereal sweetness.
Size: 700ml
Country: Scotland
Alcohol Percentage: 40%
All Pictures shown are for illustration purpose only