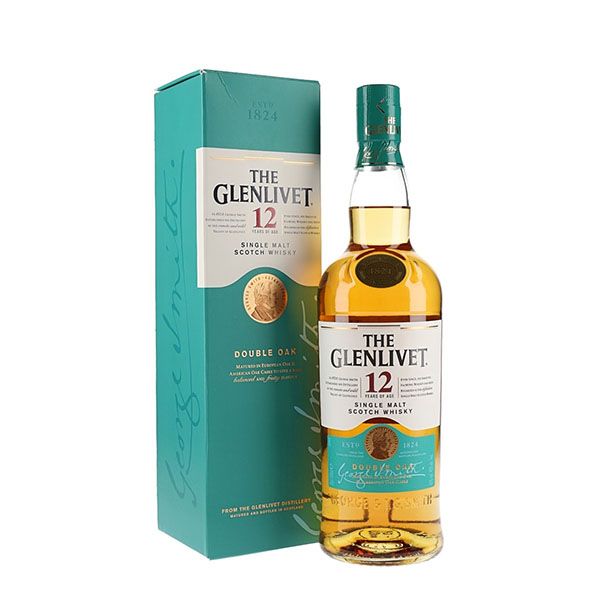 Glenlivet 12 Year Old
Description:
Representing The Glenlivet's signature style, The Glenlivet 12 Year Old single malt scotch whisky is first matured in traditional oak, before spending time in American oak casks that impart notes of vanilla and gives the whisky its distinctive smoothness. The mineral-rich water that comes from Josie's Well helps form the flavours during mashing and fermentation, whilst the specific height and width of the copper stills add a delicate yet complex character. Keep a bottle on hand for every occasion.
Grassy and floral, with a delicate perfume. Soft citrus notes of lemon and grapefruit, joined by nutty notes of almond and hazelnut.Soft mouthfeel with elegant orange and lemon notes, then some vanilla and toffee adding richness, but this is a delicate, fine-boned single malt with lovely balance and a refreshing character. The juicy citrus notes linger, inviting you to take another sip.
Size: 700ml
Country: Scotland
Alcohol Percentage: 40%
All Pictures shown are for illustration purpose only