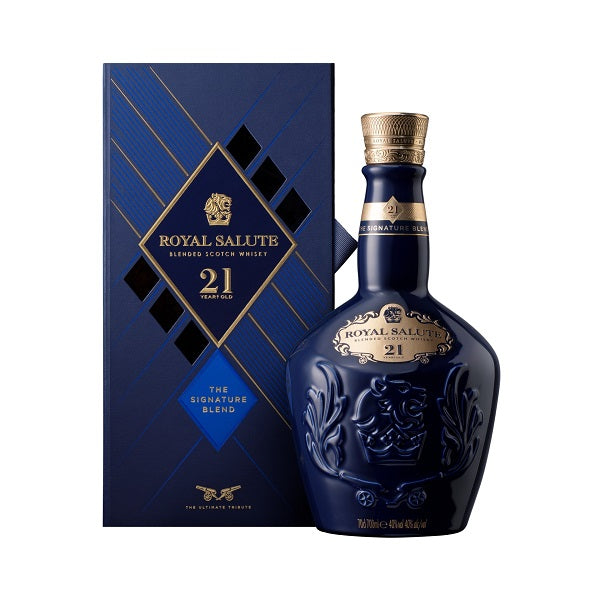 Royal Salute 21 Year Old Scotch Whisky The Signature Blend
Description:
One of the most well-known blended whisky around the globe, Royal Salute 21 is a premium, perfectly blended, whisky that speaks for itself. Perfect for gifting, adding to your bar collection or enjoying on a special occasion (or just a random Tuesday night).
Full, deep fruity flavours with a subtle smokiness. The first taste of Royal Salute brings the subtleties of the nose to life. Sumptuous sweet orange marmalade flavours infused with fresh pears burst across the tongue. The second taste brings in a rich medley of spices and a nuttiness of hazelnuts that have a mouth-filling intensity and then the final warmth from hints of masculine smokiness.
Country: Aberdeen, Scotland

Size: 700ml
All Pictures shown are for illustration purpose only